Fiche de jeu / PS4 / The Last of Us Remastered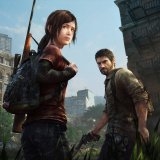 The Last of Us Remastered
Test publié le 28 juillet 2014
9 / 10
Verdict
The Last of Us sur PS3 nous avait déjà fait forte impression, son portage amélioré sur PS4 ne fait qu'enfoncer le clou. Certes on aurait apprécié l'ajout de contenu inédit ou une performance visuelle encore affinée, mais la version Remastered du hit de Naughty Dog s'impose malgré tout comme l'un des incontournables de la dernière console de Sony. S'il est évidemment difficile de recommander son achat à tous les possesseurs de l'édition originale, les fans peuvent toutefois se jeter dessus et redécouvrir cette perle vidéoludique parée de ses plus beaux atours. Quant aux nouveaux venus qui auraient fait l'impasse sur l'aventure de Joel et Ellie l'an passé, ils n'ont aucune excuse pour ne se pas jeter aujourd'hui sur cette version ultime qui n'a pas grand-chose à envier aux meilleurs titres parus jusqu'ici sur PS4 !
Test The Last of Us Remastered (PS4)

›
Dossier publié le 11 juin 2015
A quelques jours de l'ouverture de l'E3, nous partageons avec vous quelques-unes de nos attentes sur la conférence de notre constructeur favori !
Dossier publié le 27 août 2014
Retrouvez notre sélection des meilleurs jeux vidéo pour la rentrée 2014/2015
Dossier publié le 25 avril 2014
Retrouvez toutes les news, dossiers et vidéos de l'E3 2014 sur le Fnac Gaming Network.
Médias du Jeu